Big, Bigger, Biggest: Farah Alvin & Ryan Knowles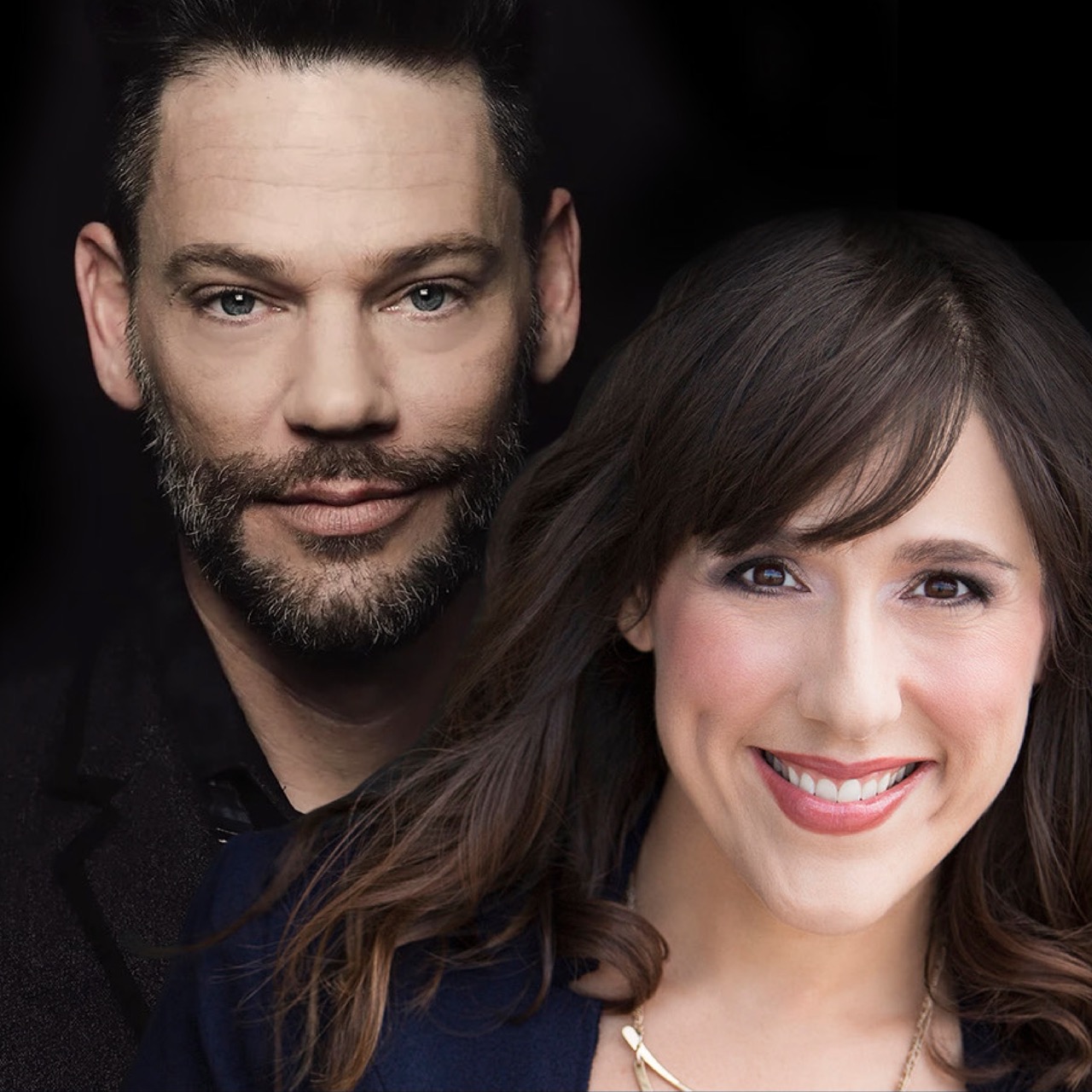 Opening Night Special Edition Performance
Performance Co-Sponsored by Gary L. Wasserman & Charles A. Kashner and Sandra Seligman
"Vulnerable, charismatic and funny. And boy can that woman sing!"
— Intelligencer Journal
"The rubber-limbed, vocally dexterous Ryan Knowles, in multiple roles, [is] a scene-stealer of the highest order."
— The New Yorker
What happens when two of Broadway's biggest personalities, who have two of Broadway's biggest, most versatile voices, have a friendly battle royale to decide who has the greatest vocal prowess of all? Well, that is the hilarious and musically thrilling premise of "Big, Bigger, Biggest" starring Farah Alvin who is the veteran of six Broadway shows, and Ryan Knowles, the NY Times critically acclaimed star of Broadway's The Lightning Thief. The show's producer, Scott Siegel, has produced approximately 500 major Broadway-style concerts in New York and around the world.
First Performance: Doors open at 6 p.m., show at 6:30 p.m.
Second Performance: Doors open at 8:15 p.m., show at 8:45 p.m.
Venue
The Cube at the DSO Max M. and Marjorie S. Fisher Music Center
3711 Woodward Ave, Detroit, MI 48201
More About Farah Alvin
Farah Alvin grew up in Los Angeles and began performing at open mics at around age 10. In high school, she was awarded the Los Angeles Music Center Spotlight Award for Pop/Musical Theater Vocals and was named a Presidential Scholar in the Arts by the White House Commission for Presidential Scholars for which she sang for President Bill Clinton at the Kennedy Center. This early success encouraged her to move to New York and pursue her dream of being a theater actress. She booked her first Broadway show after being in New York for 3 weeks.
Alvin has appeared on Broadway most recently in the musical comedy It Shoulda Been You, directed by David Hyde Pierce. She has also been on Broadway in Grease!, Saturday Night Fever, The Look of Love: The Music of Burt Bacharach and Hal David, the Tony Award-winning revival of Nine, and Madison Square Garden's A Christmas Carol.
Alvin's off-Broadway credits include The Marvelous Wonderettes for which she received a 2009 Drama Desk Nomination for Outstanding Supporting Actress in a Musical, The Last Smoker In America, I Love You Because, Cam Jansen and If You Give a Mouse a Cookie and Other Story Books (TheatreworksUSA). She won the NYMF Outstanding Actor Award for her performance as Katie in Date of a Lifetime, the Talkin' Broadway Best Actress Citation for her performance as Georgia in The Tenth Floor, and the Helen Hayes Award for Best Ensemble for Ricky Ian Gordon's Sycamore Trees. She has performed as a soloist with the Symphony Orchestras of Indianapolis, Detroit, Seattle, Nashville, Fort Worth, Phoenix, Toronto and the National Symphonies of both Canada and the United States. Her recent regional credits include Mrs. Lovett in Sweeney Todd: The Demon Barber of Fleet Street and Rona Lisa Peretti in The 25th Annual Putnam County Spelling Bee.
More About Ryan Knowles
Ryan Knowles is an actor who has starred in everything from musical comedy to children's television; from feature films to stand-up comedy. Most recently in 2019, he appeared on Broadway at the Longacre Theatre as "Chiron & Others" in The Lightning Thief: The Percy Jackson Musical, for which he received critical acclaim and a spot on the New York Times "Best Of Theatre 2019" list. Shortly before the National Tour and Broadway engagements of The Lightning Thief, he appeared as "Caliban" in The Tempest in Maine and "Frollo" in a symphonic concert production of The Hunchback of Notre Dame in Wisconsin.
Knowles originated the roles of "Buddy" in the World Tour of We Will Rock You, the Queen Musical and "Mister" in For The Record: The Brat Pack, "Grampa Who" in Dr. Seuss' How The Grinch Stole Christmas and "Wicked Witch of the Westide" in Todrick Hall's OZ: The Musical. He starred in over 400 performances as "The Genie" in Disney's Aladdin – A Musical Spectacular at the Disneyland Resort directed by Tony nominee Francesca Zambello. Off-Broadway, he has appeared in Bulldozer, NEWSical, What Do Critics Know?, Hound, and The Tempest and Fools In Love. Regionally, he has appeared as "The Dentist" in Little Shop… and "John Wilkes Booth" in Assassins.
He spent time as a host of Nickelodeon's daily live 2-hour television show, Me:TV and made his feature film debut as "The Devil" in 2010's Camp Hell.
Knowles wrote and performed his critically acclaimed off-broadway solo show DIG & BE DUG: The Gospel of Lord Buckley, directed by David Kraft and produced by InterProd Theatre, winning the Planet Theatre Awards for Best Performance in a Solo Show and Best Production of a Solo Show. As a comic, he has performed at Gotham Comedy Club and New York Comedy Club.