Cabaret 313 was born of the vision and passion of Sandi Reitelman and Allan Nachman, two Metro Detroiters who developed the idea and plan to bring professional cabaret to the city of Detroit. An intimate genre in which the singer tells a story through song, it evokes both laughter and tears and forges a connection between the artist and the listener. Their thought was that cabaret could build on the energy and vitality that was then being unleashed in this city with the resurgence of this art form in cities around the world, and with Detroit's cultural renewal, both Allan and Sandi and numerous others believed the time had come to introduce cabaret to Detroit.
Cabaret 313 is dedicated to bringing the art form of cabaret to Detroit while supporting and enhancing the increasing energy and vibrancy in the city. As part of its mission, Cabaret 313 also fosters the growth of the art form through Master Class Educational Programming.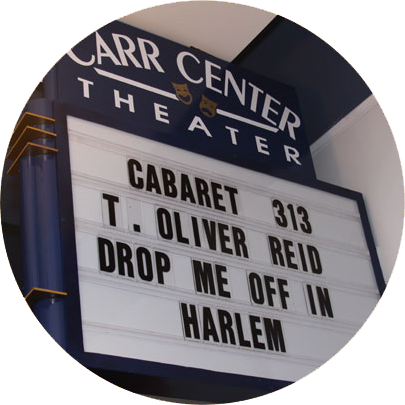 Inaugural soirées were held during the spring of 2013 in the private homes of several influential Detroit supporters. In lovely settings, guests were treated to the wonderful artistry of award-winning renowned performers Christine Andreas, Carole J. Bufford, and Louise Pitre.
With the success of these sold-out events, and with a bandwagon of supporters, during the fall of 2013, Cabaret 313 began to present cabaret experiences to the public, beginning with sold-out performances by Amanda McBroom, considered by some to be the "voice of her generation," followed by another sold-out performance featuring the iconic German-born Ute Lemper. During the spring of 2014, Cabaret 313 hosted Broadway and TV star Norm Lewis, whose gorgeous baritone has been referred to as the most "beautiful voice on Broadway," and saw the return of Carole Bufford, along with Scott Coulter and Elizabeth Stanley in a show called "Eleven O'Clock Numbers."
In a special collaboration, the Detroit Symphony Orchestra and WDET, in partnership with Cabaret 313 also co-presented blues and jazz singer, Morgan James.
To fulfill its educational mission, Cabaret 313 formed a unique collaboration with Wayne State University. The collaboration resulted in masterclasses with Wayne State theatre students, taught by Cabaret 313 artists.
Cabaret 313 Board of Directors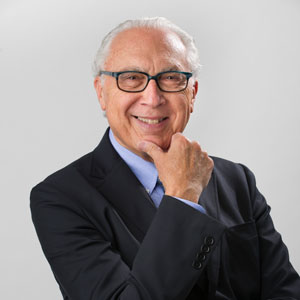 Allan Nachman
Artist Director
Allan Nachman
Employment:
Real Estate Attorney-Butzel Long-1987-2014, Of Counsel-Butzel Long 2014-Present
Boards and Volunteer positions:
Boards: Camp Tamarack- Jewish Federation of Metropolitan Detroit- United Jewish Foundation- Michigan Opera Theater- Detroit Symphony Orchestra
President Officer:
President, Cabaret 313 – President, United Jewish Foundation – President, Camp Tamarack - Vice President, Adat Shalom Synagogue - President, Junior Division of Jewish Welfare Federation - President, Friends of Modern and Contemporary Art of Detroit Institute of Art
Education:
BA University of Michigan, JD University of Michigan Law School
Resides in Bloomfield Hills, Michigan, wife Joy and children Elanah Hunger and David Nachman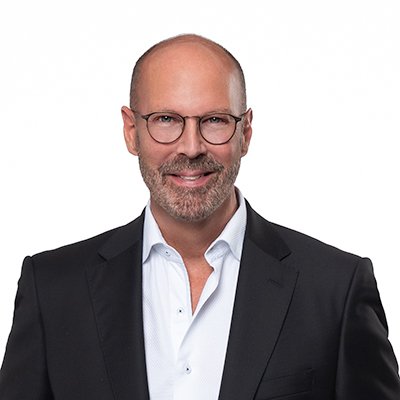 Edward A. Eickhoff
Executive Vice President, Asset Management, Agree Realty Corporation
Edward A Eickhoff is Executive Vice President, Asset Management for Agree Realty Corporation a publicly traded Real Estate Investment Trust (REIT). He is responsible for property management, leasing, asset management administration and disposition activities. Prior to joining Agree, Ed had nearly 40 years of industry experience. Most notably serving in numerous executive roles at RPT Realty and its predecessor companies.
Ed holds a Bachelor of Science Degree from Oakland University. He is a member of the International Council of Shopping Centers (ICSC). He serves as the ICSC Government Relations Economic Committee Chair, ICSC PAC Board of Director, and Michigan Commercial Real Estate PAC Treasurer. Ed received the ICSC Distinguished Service Award in 2018 and the ICSC's William M Sulzbacher Government Relations Award in 2013. Additionally, Ed serves as President of the Cabaret 313 Board of Directors and is a board member of the Oakland University Economics Department Board of Advisors.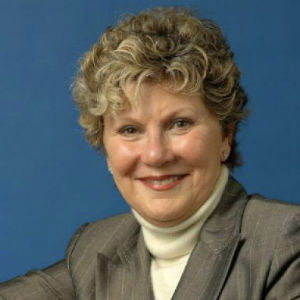 Sandy Hermanoff, CEO, President
Hermanoff Public Relations
Sandy is recognized for her development and execution of innovative, successful and creative strategies. She has superb media contacts locally, nationally and internationally, and has developed many long-term relationships with members of political, business and community power structures. Sandy opened her firm in 1985. She has extensive PR experience in radio and television; corporate, retail, government, healthcare, real estate and financial sectors; major events in fund-raising and political campaigns; crisis/reputation management; and employee communications programs. Her firm has planned and executed many successful events for corporations and nonprofits. A frequent speaker and lecturer, Sandy has published various articles on public relations and marketing.
In 1994, Sandy was named a member of the College of Fellows, the highest honor in the Public Relations Society of America and in the profession.  In April 2009, Sandy was inducted into the PRSA Hall of Fame, which reflects a candidate's significant contribution to the profession, to the PRSA Detroit Chapter and the community.  She is a founding member and past board member of the Council of PR Firms and a past board member of the Worldcom PR Group board heading up professional development.  She is an accredited member of PRSA and an active member of the Counselors Academy, where she has served on the board in various capacities since 1996.  In 2000, she chaired "The Changing Dynamics of Leadership" Conference in Tucson, Arizona.
In 2007 she was named one of the 11 Sages in the country by the Counselors Academy.  She is a past president of Detroit Counselors Academy and a past vice president/public relations of Women in Communications.  She is a member of the Board of Directors of the Economic Club of Detroit and serves on the scholarship committee; she has also chaired sustaining membership.
Sandy is a past board member of Arise Detroit, The Detroit College Promise and the YMCA of Metropolitan Detroit. A past president of Gilda's Club Metro Detroit, she also is a former board member of Music Hall, and the board of advisors of University of Detroit/Mercy College of Business Administration.
Her honors include the 2012 Women Officials Network Foundation's Wonder Woman Distinguished Public Service Award; the 2012 Distinguished Service Award for Women and Leadership in the Workplace presented by the Michigan Business & Professional Association; and the Top 10 1998 Women Business Owners of Distinction Award presented by the National Association of Women Business Owners, Greater Detroit Chapter.   She received the Athena Award in 1996, which is presented annually by the Farmington/Farmington Hills Chamber of Commerce in recognition of business, professional and community services.
She is the creator of the I'm a Believer Campaign that changed the minds and hearts of thousands of metro Detroiters to volunteer and make Detroit a great city again, working with dozens of community leaders. The Campaign won Best of Show (1000 entries from 21 countries) at the Mercury Awards in New York City, March 2012
Sandy graduated from The Ohio State University with a bachelor¹s degree in journalism, specializing in public relations.  She has also earned a certificate from the Graduate School of Business, Columbia University, completing a course in strategic leadership for public relations executives. An avid Buckeye fan, she is past Chair of the OSU Presidents Club, and was recently given the honorary title of Director Emeritus of the Presidents Club Advisory Board. Sandy is recipient of the coveted Gerlach Award, the highest recognition of volunteerism at the University.  She is a past member of the Board of Directors, The Ohio State University Alumni Association, and is currently the Founding Chair of the Ohio State University School of Communication Advancement Board.
Sandy and her husband Michael have three children, eight grandchildren.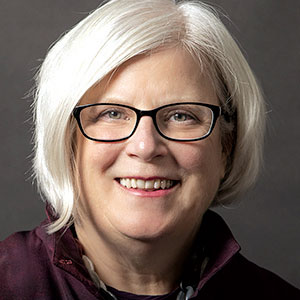 Mary Kramer
Mary Kramer joined Crain Communications in 1989 as editor of Crain's Detroit Business. She went on to hold several senior roles, including Vice President/Group Publisher for Crain's city publications in Chicago, Cleveland, Detroit and New York. In 2021, she became director of special projects for the company, tasked with new product development.
In January 2021, she became chair of the Skillman Foundation, a $500 million endowment focused on improving the lives of children in Detroit.
In 2014, she co-founded Detroit Homecoming, an initiative to bring successful Detroit-area "expats" back to their hometown to re-engage with its revitalization.
In 2017, Mary was named to the Michigan Journalism Hall of Fame. She has honorary doctorate degrees from Alma College, Central Michigan and Eastern Michigan universities as well as Grand Valley State University and Walsh College. Her volunteer roles have included chairing the board at Grand Valley. Before joining the board at GVSU, she served on advisory boards at Wayne State University's School of Business and School of Medicine.
She also was the first woman to be elected president of the historic Detroit Athletic Club, serving in 2003.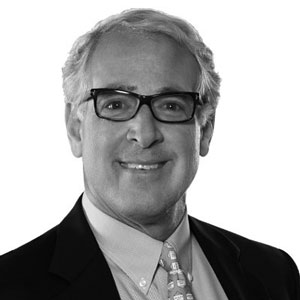 Bruce Kridler
Bruce J. Kridler; Senior Vice President – Greenleaf Trust; Board of Directors – Challenge Detroit, DIA – Tannahill Society Board Member; Detroit Economic Club – Reception Committee Board Member; Variety – The Children's Charity – Past President of the Board, Ex Oficio Board Member; B. A. Degree Denison University; Doctoral Studies – Industrial/ Organizational Psychology – George Washington University; Live in Bloomfield Hills, with wife Debbie.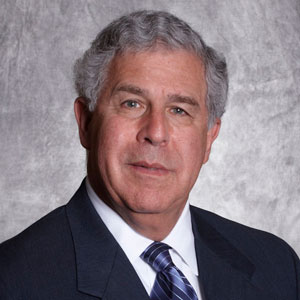 Lawrence N. Bluth
Mr. Bluth, a graduate of New York University, received his legal degree from Brooklyn Law School and his Master of Laws degree in Corporation Law from New York University. He currently serves on the Board of Trustees of the Detroit Historical Society, Citizens Research Council of Michigan, Eton Academy, and Cabaret 313. He is married to Nancy Bechek Bluth.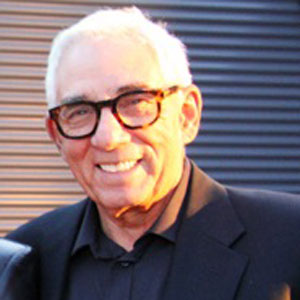 Irwin L. Elson
Board Member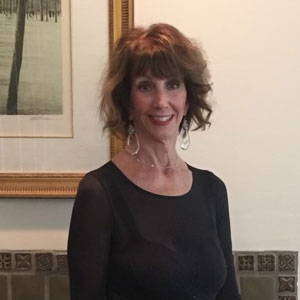 Hazel Karbel
Clinical Social Worker-psychotherapist treating adults and couples in Birmingham, MI organizations- Children's center of Wayne county (previous board member) National Association of Marriage and Family Therapists Clinical Social Work (previously) Imago Relationship (previously)
Undergraduate University of Michigan - Graduate work at Wayne State University.
Resides in Huntington Woods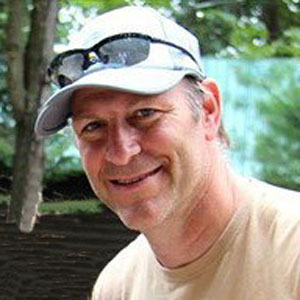 David Karp
David Karp is a seasoned and successful entertainment and media executive. He has been instrumental in growing companies as both a deal maker and operator across a broad spectrum of the industry, including television, digital and out of home media and live music.
As Senior Vice President and General Manager for Discovery Networks, David launched, and oversaw all aspects of production, programming, development and marketing for, a group of cable television networks, including Science Channel and Military Channel. In that role, David significantly expanded Discovery's subscriber base, viewership and revenue base. He also served as head of business development, in which role he spearheaded Discovery's digital media expansion, launch of an animation and special effects studio, creation of touring exhibits and production of large format (IMAX) films.
After Discovery, David headed business development and legal affairs for SnagFilms (backed by Ted Leonsis), directing strategy and distribution of films across all digital platforms and devices. David later served as EVP of business development and general counsel for Gas Station TV (backed by Dan Gilbert). David was part of the senior team that grew the company's footprint 20-fold in four years and forged a $160M merger to create one of the largest out-of-home video networks in the U.S.
David remains currently active as head of strategy and general counsel for On Stage Enterprises, a global live entertainment company that specializes in productions shows that pay tribute to the greatest performers and music across generations. On Stage operates "Legends in Concert", the longest running production show on the Las Vegas strip, and other music tribute properties at year-round and seasonal locations across the U.S., on cruise ships and in overseas venues.
Earlier in his career, David was an associate at the Washington, D.C.-based law firm of Hogan & Hartson, where he specialized in telecommunications and cable television matters. He earned a J.D. cum laude from Harvard Law School and a B.A. with highest distinction from the University of Michigan.
David is active in community service and philanthropy. He serves on the Board of the United Jewish Foundation, in leadership roles with the Jewish Federation of Metro Detroit, on the Leadership Council for American Friends of Magen David Adom, as Trustee of the Detroit Symphony Orchestra, and as a Board member of Cabaret 313. He and his family also support the Shoah Foundation, Detroit Holocaust Memorial Center, University of Michigan Health System and the Henry Ford Hospital System, among other charitable causes.
David and his wife Judy live in Birmingham.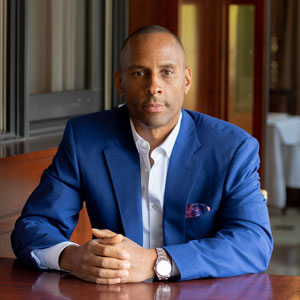 Barton Morris
Barton Morris grew up on Bloomfield Hills graduating from Andover High School in 1987.
Thereafter he obtained degrees from Western Michigan University (1994, B.B.A.) and Michigan State University (1998, J.D.). Barton has been practicing law for over 20 years. He is currently the managing partner of the Law Office of Barton Morris. They currently have six attorneys that practice cannabis business law and criminal law.
Barton has been married to his wife, Bridjet, for nine years. They have three children Roman, Isabelle and Rocco. The family resides in Birmingham.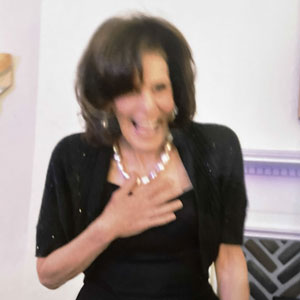 Joy Nachman
Is a psychologist in Birmingham, MI. Nachman is on the board of the Michigan Psychoanalytic Foundation, and has a long history with the National Council of Jewish Women as a Co-Chairwoman, and court appointed special advocate. She received her undergraduate training at University of Michigan, and her Master's in Clinical Psychology at University of Detroit Mercy. Nachman is a mother of two and currently resides with her husband, Allan, in Bloomfield Hills.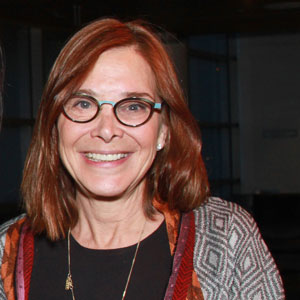 Sandi Reitelman
Sandi Reitelman is the co-founder and past President and Executive Director of Cabaret 313. While she stepped down in 2017 from her work running the organization along with co-founder, Allan Nachman, she continues her commitment as a Board Member. Sandi has a long history of work (both professional and volunteer) in the arts, which was preceded by first career in marketing and advertising. An alumna of the Columbia University Graduate School of Business, from which she received an MBA, Sandi also earned a BA in music. She was a Vice President, Account Management at Ogilvy & Mather in NY, where some of her clients included American Express and General Foods. Upon moving to Michigan thirty years ago, was a VP, Marketing Management at Ross Roy Advertising, consulting with all clients. She later worked for the Detroit Symphony Orchestra as the Director of Corporate Development, and has long been an Executive Committee Member and Board Member of the Great Lakes Chamber Music Festival. Sandi was also the Founding Chair of the Classical Brunch Series at the Birmingham Community House, has independently consulted with the Berman Center for the Performing Arts at the JCC, among other arts and marketing projects. Sandi has also been active at Temple Beth El, serving on its Board, and at Cranbrook Schools. She is married to Claude Reitelman, a retired pediatric urologist. Son, Lee Reitelman and his wife Deeva, are the proud new parents (and Sandi and Claude are proud new grandparents of baby Solomon Reitelman-Green.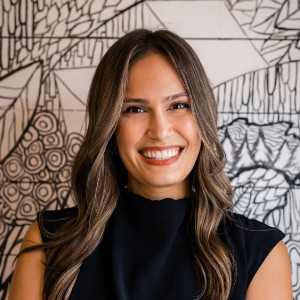 Sabrina Rosneck
Sabrina Rosneck is the Executive Director for Cabaret 313 and a Marketing Associate for Detroit Chamber Winds & Strings and ArtOps, LLC. Rosneck manages Artistic Planning and Contracting, as well as oversees Ticketing, Marketing, Operations, and the day-to-day administration of Cabaret 313. A metro Detroit native, Rosneck completed her degree in Communication from Oakland University, and received a certificate in Broadcast Arts from Specs Howard School of Media Arts. Prior to her role at ArtOps, Rosneck volunteered with their clients for several years.
Previous Impact Statements